October 16, 2020 0 Comments Featured
Inclusive LGBTQ+-Friendly Wedding Services : LGBT Weddings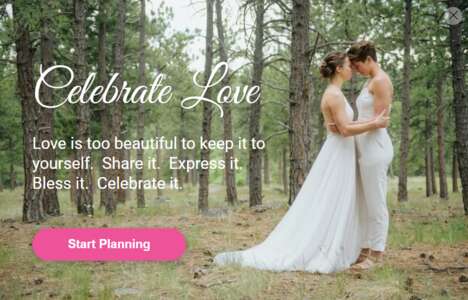 LGBT Weddings is a wedding-themed service that provides couples with wedding vendors, wedding ideas and inspiration, real weddings, and wedding planning articles. The platform was founded by Kimberly Vaughan who wanted to promote a message of equality in love.
LGBT Weddings connects engaged, same-sex couples with wedding professionals in order to "build a network of like-minded wedding professionals." The platform not only offers wedding theme ideas – including classic weddings, DIY weddings, weird weddings, and rustic weddings, among others – but also features an itinerary of vendors in specific zip codes by specific categories, like shoes, limos, hair, and more.
Moreover, LGBT Weddings also offers a 'Win a Wedding in Yosemite' contest where visitors have a chance to win an all-expense paid wedding for May 2021. The package includes a photographer videographer, wedding planner, beauty services, bartender services, flowers, and more.
Image Credit: LGBT Weddings
---