October 15, 2020 0 Comments Featured
The Omni Grove Park Inn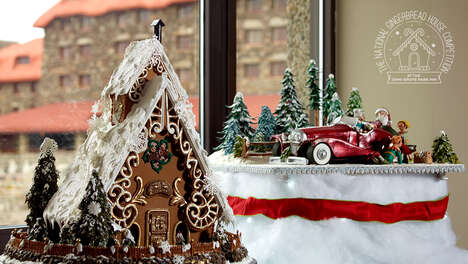 The Omni Grove Park Inn, a historic hotel in North Carolina, is celebrating the holidays with two virtual events, an online cooking course with Chef Carla Hall and a social media countdown – in lieu of a public Gingerbread display.
On Thursday, October 22nd, fans can join a three-part virtual series with celeb chef Carla Hall that teaches viewers how to create a festive gingerbread house at home. The pay-per-view course will donate a portion of the proceeds toward ACFEF's Chef & Child initiative and all class attendees will receive a 15% discount on future hotel stays (from January to March 2021).
In addition, the Omni Grove Park Inn is also hosting '12 Days of Gingerbread,' a physical distancing way to celebrate the 2020 National Gingerbread House competition winners while staying apart. Starting on December 1st, one winner a day will be announced with the Grand Prize winner being revealed on the final day.
Image Credit: The Omni Grove Park Inn
---